ORIFICE PLATES UNIVERSAL MODEL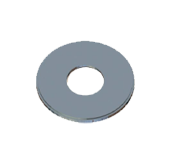 Description

At the heart of many of our products is the orifice plate This product range includes our revolutionary eps plate 1 and eps plate 2 designed for total ease of installation and inspection.

The eps plate 1 can be interchangeable with other flow meter brand and even tough guarantee the quality and measurement requirements as per ISO/AGA standards.

The eps plate 2 also can be interchangeable and meeting ISO/AGA requirements but the plate comes with a bonded rubber seal guarantying the quality of measurements and sealing the plate.

Our philosophy is to create perfection and simplicity and this has certainly been achieved with the eps plate 1 and eps plate 2 accompanying meter 1 meter 2 orifice metering products.
Features & Benefits

•Quick and easy plate replacement with no down time.
•Ensures correct orifice plate installation and prevents 15% additional uncertainty
•Field repairable.
•Special trim available
•Pressure ratings 150# to 10,000 PSI.
•Available sizes 2 to 48 inch

Options

•A vast range of materials from stainless to exotic materials for demanding services such as Duplex and Inconel.
•UKAS calibration
Are you looking for our EPS products?
Stop worrying about technology problems. Focus on your business.
Let us provide the support you deserve.