Dual chamber & Dual isolation Orifice Meter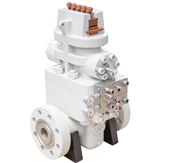 Description

The EPS meter2di "Dual Chamber Orifice fitting with Double Isolation" is a proven system for safely and quickly inspecting and changing orifice plates in line with strict industry guidelines.


The meter2di solution is compliant with HSG253 publication 'The safe isolation of plant and equipment' and is classed as "Category II Proved Isolation" using the "Double block and bleed (DBB) method". All valve and internal chambers shafts can be 'locked' providing a physical and visible means of control, and is in compliance with many of the operators 'isolation philosophy's'.

Each product has been fully FEA (Finite Element Analysis) tested at design stage ensuring maximum safety to the user and the system. The EPS meter2di has undergone a series of rigorous cycling tests ensuring the repeatability of the seals and equipment. Upon product assembly, each product is fully pressure tested to satisfy industry safety, European pressure guidelines and product expectations.
Benefits

• Double isolation with visible proofing mechanism – HP and LP pressure gauges.
• All valve and internal chamber seals can be locked into position.
• Safe change out of plates.
• Increased turn down capability.
• Reduced operating costs – Uninterrupted gas flow whilst plates are safely inspected.
• As there are no calibration requirements on orifice plates, the solution is an economic option against ultrasonic and cone meters.
• Flexibility ‐ Maintenance can be performed at any time and not scheduled into the installations annual shut down period.
• High pressure solution for 2500# ANSI meters. Duplex manifold rated to 10,000PSI.
• Patent Pending.

Design Codes

• ASME B31.8 Gas Transmission and Distribution Piping
• NACE MR‐01‐75
• ASME B31.1 Power Piping
• ASME B31.3 Liquid Petroleum Transportation Piping Systems
• PED 2014/68/EU – Pressure Equipment Directive
• HSG253 – The safe isolation of plant and equipment "Double block and bleed (DBB) method".

Measurement Standards

• ISO 5167
• API MPMS 14.3.2 (AGA Report No.3)
Standard Materials of Construction

• Body Casting – ASTM A352 LCC;ASTM A216 WCC; ASTM A216 WCB
• Pressure Caps/Covers – ASTM A516 Gr.70
• Internal components – Stainless Steel 316
• Seals – Selected per application
• External Bolting – ASTM A194 L7 (HDG)
• Other materials are available upon request

Orifice Plates

The meter1 and meter2 orifice fittings use industry standard orifice plate thicknesses as per the guidelines set out within ISO 5167 and API 14.3.
Body Configurations

Flange x Flange, Flange x Weld or Weld x Weld
FF (Flat Face), RF (Raised Face), RTJ (Ring Type Joint)

Flanges available in the following formats:
• ANSI 16.5, 16.47
• Techlok & SPO
• Graylok
• API 6A

Maximising the meter2di

To ensure absolute metering accuracy, it is recommended that meter tubes are purchased and manufactured to complement the orifice fitting. This ensures concentricity between the pipe and the fitting, and eliminates uncertainties associated with misalignment.

LEADING can supply the following items for a complete metering solution:
• Orifice fitting with Meter Tube including straightening vane/profiler
• DP transmitters and Process Transmitters
• Flow Computer and Enclosure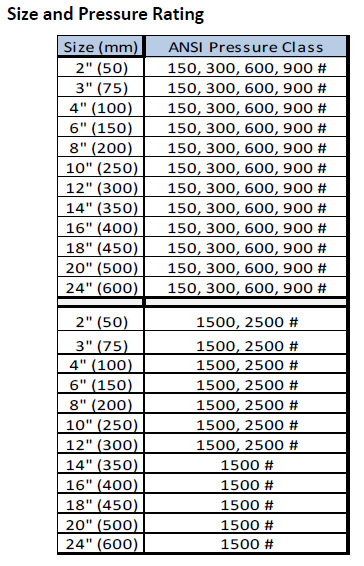 Are you looking for our EPS products?
Stop worrying about technology problems. Focus on your business.
Let us provide the support you deserve.